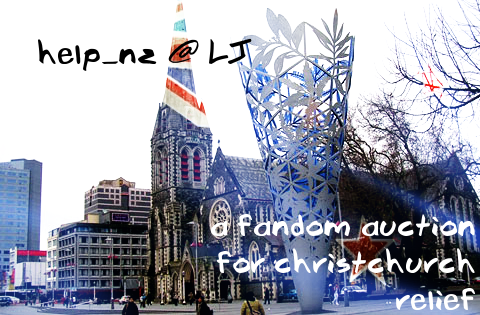 The
help_nz Main Auction has officially begun! In fact, there are FIVE auctions as this has been split up into FIVE different categories:

Crafts and Miscellaneous

Audio and Vids

Words

(e.g. fic, poetry, and beta offers like mine)

Requests

(where you can request fic, icons, LJ layouts, etc.)

Art

Donate! Bid! I've got three fics coming my way thanks to two bids and
a request in the two Lightning Rounds. It's fun and it's for a good cause.